Your workflow & integration partner
Delivering better journalist tools and smarter production workflows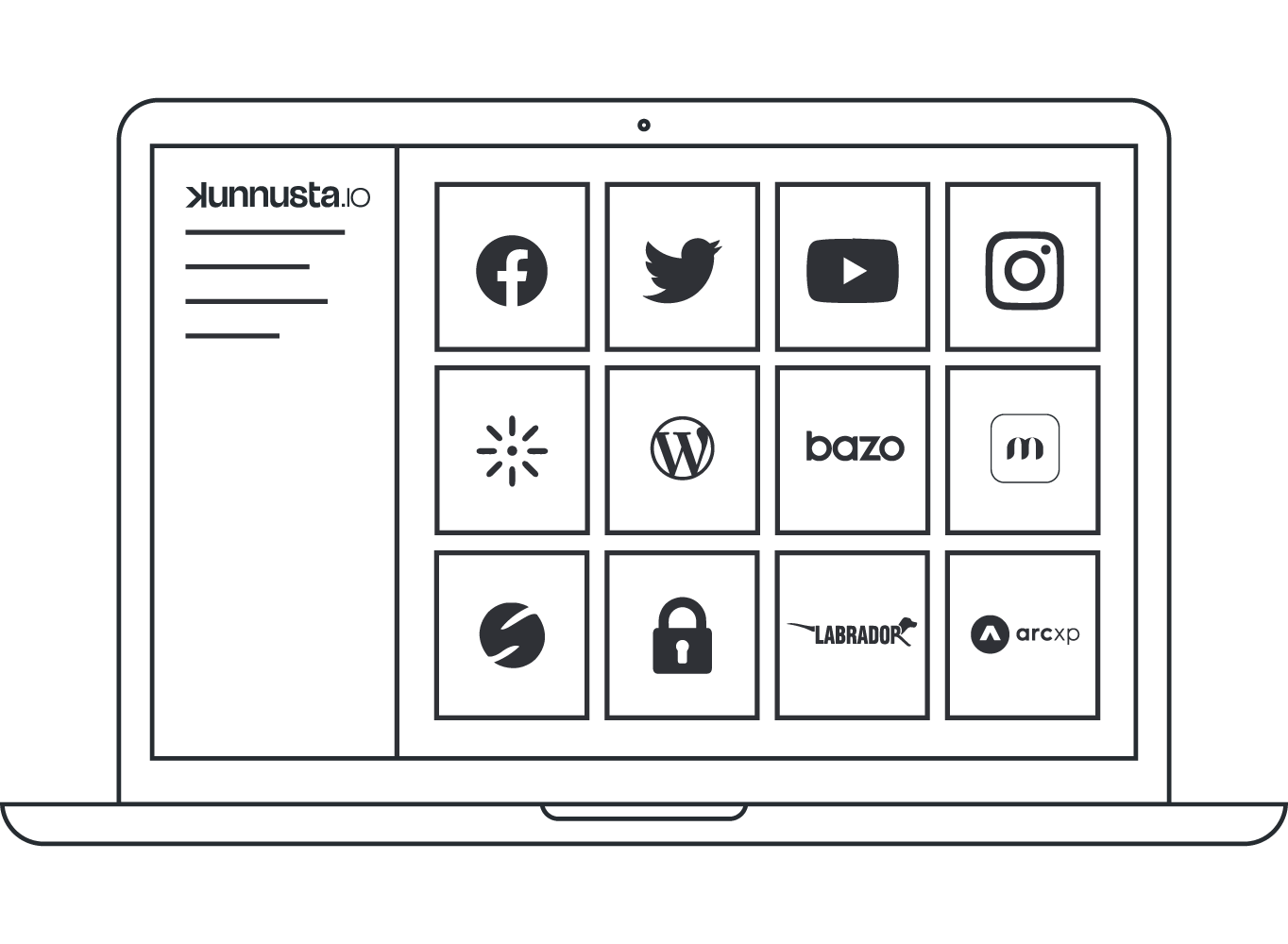 Who are we
We are a company from Bergen, Norway, that is part of the technology group Fonn Group AS.
We offer bespoke software tools, systems integrations, training and services for our sister companies Mjoll and 7Mountains, as well as multi-platform publishing service Kunnusta IO.

Our product
Kunnusta IO is a multi-platform publishing service originally built for cloud newsroom solution DiNA, by 7Mountains.
Kunnusta IO connect all your social media accounts and web sites into your newsroom system, enabling your journalists and storytellers to work in one unified tool.

Our services
We specialise in project management and bespoke software integrations for larger workflow projects.
We are experts in cloud media management and AI tool Mimir and cloud newsroom tool DiNA, with integrated workflows for AI services, editing, graphics, multi-platform publishing, remote production, and more.